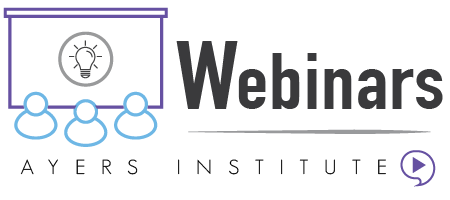 Event time(s):
10:00 to 11:00 a.m. (CDT)
Assistive Technology: Leveling the Playing Field for Students with Disabilities
The Individuals with Disabilities Education Improvement Act (IDEA) requires that Individualized Education Program (IEP) Teams consider the use of assistive technology in order to implement a student's IEP. What is assistive technology? How should it be implemented? Who should implement it? This webinar will answer these questions and assist teams in making decisions about assistive technology. Participants will also receive helpful resources to guide them in this process.
This online seminar is appropriate for classroom teachers, special education teachers, school leaders, and educator preparation program faculty.