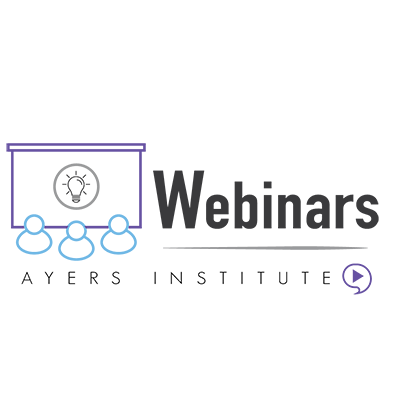 Event time(s):
1:00pm to 2:00pm (Central Time)
How do you make decisions when there is no manual, policy, or handbook to inform your decisions? What do you do in the moments of school leadership when there is no clear path forward? In this session, Dr. Lance Forman and Dr. Kesha Walrond will explore navigating the complexities of decisions in the gray areas of school leadership. They will also explore how great leaders engage in experiential and relevant content in the areas of business acumen, conflict management, and character development to enable them to create flourishing school communities.
This online webinar is appropriate for school leaders, district leaders, and aspiring education leaders. We will send you instructions for joining the live session and the video replay in the days prior to the online webinar.

Karen Marklein, Director of Programs / Ayers Institute