Lipscomb Friends & Family Summit 2017
Theme:
Don't Get Caught in the Dark
Date:
July 21, 2017
Times:
8:30 am to 3:00 pm
Location:
Lipscomb University; Nashville, TN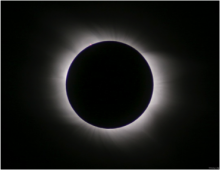 Spend the day learning classroom strategies geared toward the historic solar exlipse of August 21, 2017. Lipsomb University's College of Educaiton, In partnership with NASA's Marshall Space Flight Center and Motlow State Community College STEM Outreach, will host multiple classroom-focused breakout sessions, including hands-on STEM strategies and a visit to the planetarium.
The Friends and Family Summit is an annual event organized for alumni and friends of the Lipscomb University College of Education.
Friday, July 21st
8:30 am
Registration and Light Breakfast
Ezell Center, 1st Floor
9:00 am
Welcome
Paul Rogers Boardroom, Ezell Center 1st Floor
9:30 am
Paul Rogers Boardroom, Ezell Center 1st Floor
12:40 pm
Lunch (continues during keynote)
Paul Rogers Boardroom, Ezell Center 1st Floor
1:00 pm
Paul Rogers Boardroom, Ezell Center 1st Floor
1:45 pm
Paul Rogers Boardroom, Ezell Center 1st Floor
2:35 pm
Wrap-up
Paul Rogers Boardroom, Ezell Center 1st Floor